Helen Davenport - stained glass artist and more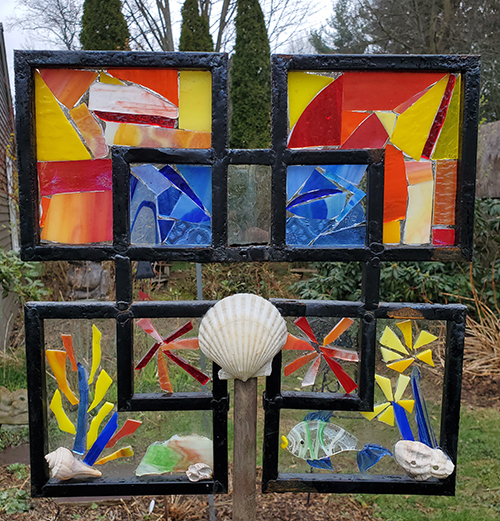 About the Artist
I have been an artist for most of my life. It didn't matter what materials were at hand. I thrived on creating! My college years sparked an interest in heirloom crafts due to my interest in colonial history. I was a weaver, spinner, and natural dyer. I also did quilting and needlework. Variations on these arts kept my interest for many years.
As an adult, I have dabbled in jewelry and doll making. Stained glass design captivated my creative interest about 30 years ago. I have created large commissioned pieces and designed many smaller pieces. I'm always looking for other ways to creatively present a stained glass piece.
I started creating Garden Art about 8 years ago. I combine stained glass, old glass and china, metal and beads into interesting garden creations. Flowers, faces and interesting bird-like creatures populate my garden and many other gardens around the country. I delight in giving everything that passes my way a creative twist!